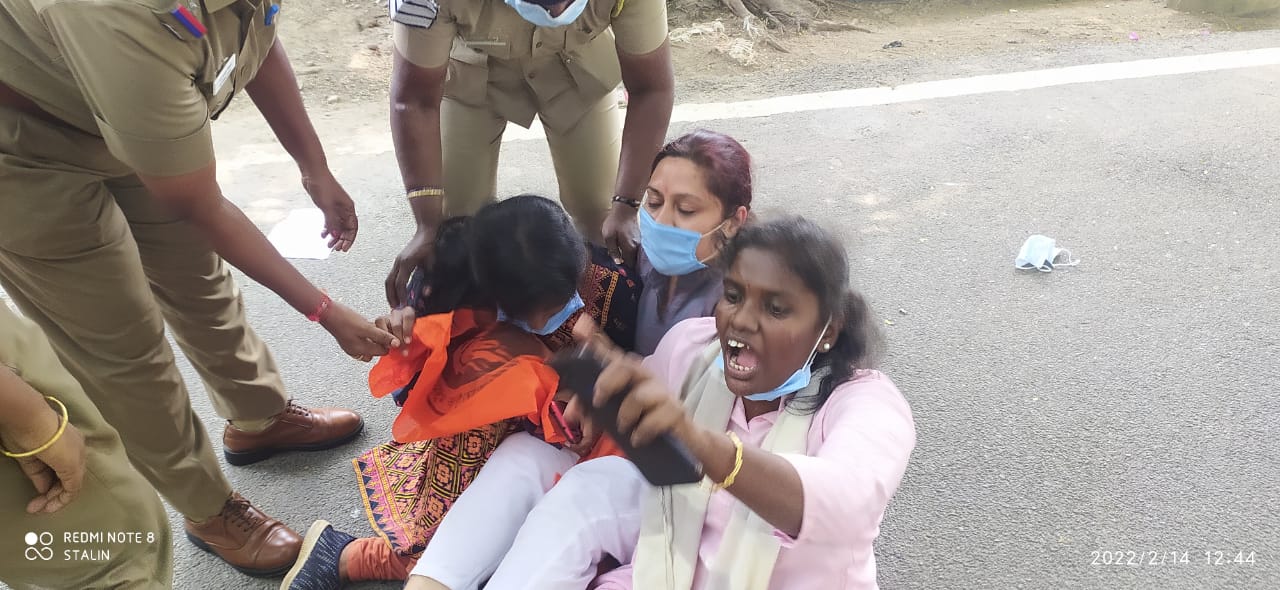 The suicide of TN Hindu Girl studying in Sacred Heart School in Thanjavur district has shocked everyone across the country. Her video recorded statement which was in Social Media explicates the tortures she had faced in the hands of a Nun Sisters Sagaya Mary and Rachel Mary because of her declining to convert their religion to Christianity about two years ago.
Following the death of that TN Hindu Girl, a wide solidarity has poured to bring #JusticeForLavanya. However, that district SP has negated the fact of forceful conversion in the initial stage of investigation along with similar refutation of by two DMK Ministers of Tamil Nadu in official press meet.
Also, the TN School Education Minister in his press meet rather making assertions for the cause to bring #JusticeForLavanya but he expressed his support and even made justifications in support of the Nun Sisters of that School. With no integrity to maintain sanctity of video recorded proof available with the TN Police, another video in their custody was leaked by another YouTube Channel where the IG – Central Zone of Tamil Nadu Police has appeared for interview shocked the entire spectrum of students that the TN Police cannot do a fair probe. And the Madurai Bench of Madras High Court took cognizance of all such facts and condemned all such acts then transferred the case to CBI.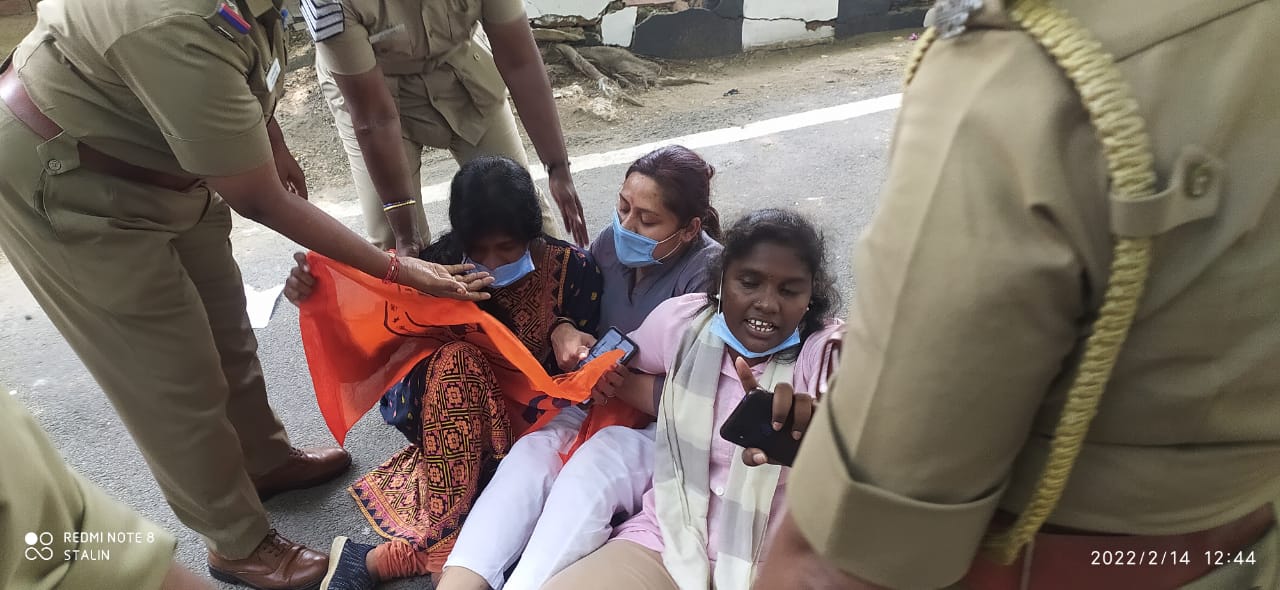 ABVP was protesting against the TN DMK Govt in their lethargic attitude against #JusticeForLavanya and also expressed to transfer the case to CBI. Even various protests were organised to bring #JusticeForLavanya. However, with the recent instance of TN DMK Govt appeal in Supreme Court against CBI probe in #JusticeForLavanya and grant of bail to the Nun Sister – Sagaya Mary who is the main reason for the suicide of the TN Hindu Girl has instilled hatred and anger in minds of students on TN DMK Govt. So, on 14th February 2022, a protest to condemn the TN DMK Govt's hindrance on #JusticeForLavanya, Nidhi Tripathi National General Secretary, L. Muthuramalingam and Hari Krishna National Secretaries, and along with other Karyakartas of ABVP Tamil Nadu a protest is being made in front of the residence of Hon'ble Chief Minister "STALIN"- Tamil Nadu at Chennai by expressing dissent against the autocratic attitude of his DMK Govt in Tamil Nadu in acts concerned to dilute the #JusticeForLavanya.
ABVP Demands
– As the accused in this case has been released on bail a couple of days back, we fear there will be hindrance of a fair investigation. We demand cooperation from State Government for a fair investigation.
– We expect there be no more cases of Lavanya, a victim of forceful conversion in educational institutions.
– We demand ban against Forceful conversion.