Kottaimedu, a place in Coimbatore city had come to the limelight for a wrong reason recently. It was an explosion near the Singameswarar Temple in the city
premises on October 23. The city had already witnessed a series of bomb blasts in the year 1998 orchestrated by a radical Islamist group Al Ummah in an attempt to murder L.K. Advani, the then leader of Bharatiya Janata Party in his election meeting. A total of 58 people were killed and over 200 injured in the 12 bomb attacks in 11 places, all within a 12 KM radius. This time a similar style of attack was planned by one self-radicalised youth called Jamesha Mubin. However, his plot went wrong.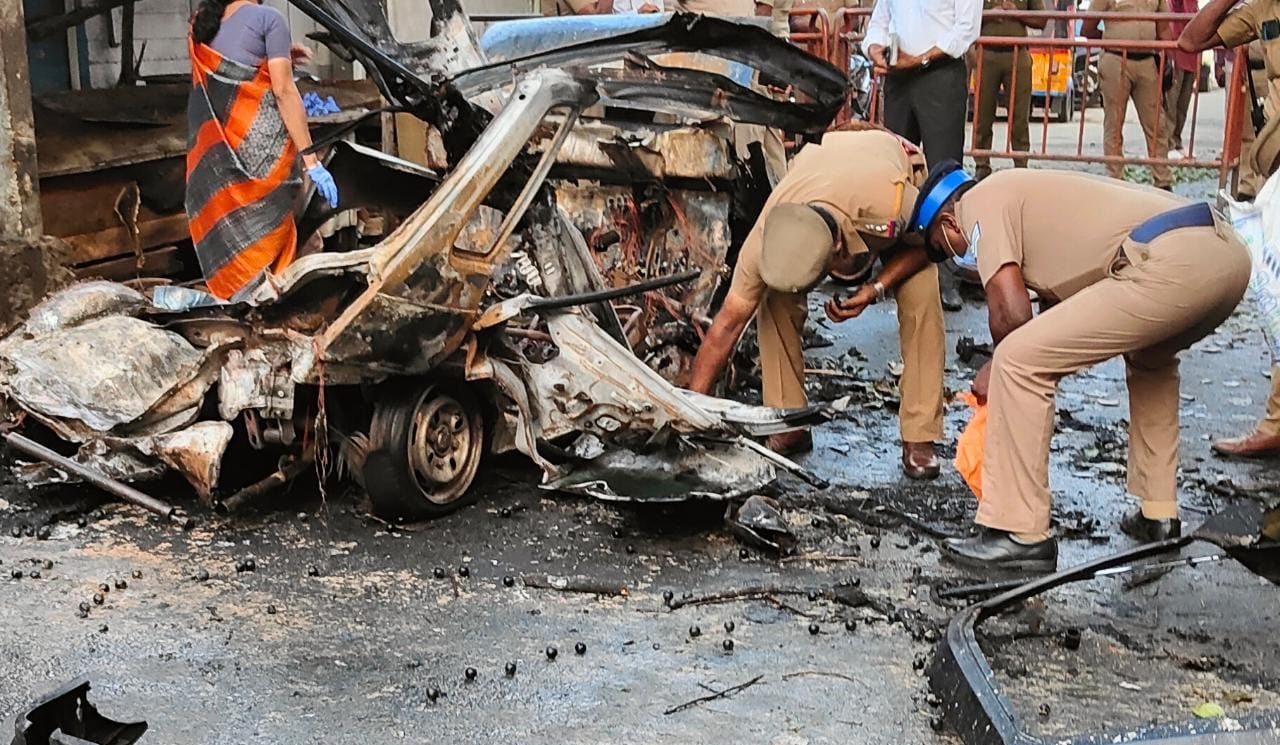 Over 100 materials, including explosive substances, were seized from the house of the blast victim by the Coimbatore police. The explosive substances include potassium nitrate, black powder, match boxes, two metres of cracker fuse, nitroglycerin, red phosphorous, pentaerythritol tetranitrate (PETN) powder, aluminium powder, Oxy99 Breathe Pure oxygen cylinder, sulphur powder, 9-volt battery, 9-volt battery chip, wire and iron nails. They also seized notebooks detailing Islamist ideology and details of jihad. They have also arrested six persons in connection with the blast and invoked provisions of the UAPA against them for their role in a terror conspiracy. The probe has been handed over to NIA which invoked Sections 174 of the CrPC and 3(a) of the Explosive Substances Act in its FIR.
Moreover, according to the Coimbatore police, the blast suspects may have plotted terror attacks on six more temples in the city. Puliyakulam Mundhi Vinayagar Temple and Townhall Koniamman Temple in the city were among the targets. The suspects have also conducted a rehearsal near the Sangameswarar Temple before the explosion. The custodial enquiry of the arrested accused had also revealed that Mubin was residing in a rented house near Sangameswar Temple till a month ago. The house owner helped police identifying Mubin's body after the blast.
The Tamil Nadu state government had initially tried to cover up the incident. According to the state BJP chief K. Annamalai, the Ministry of Home Affairs alerted the state government about the Coimbatore car explosion plot on October 18 itself, but the state Intelligence department took the report only on October 21, two days before the blast.
It is true that there has been a clear case of failure of the state's intelligence wing. The present DMK regime has been trying to trivialize the incident as just a cylinder blast in order to appease the minority communities. This will eventually deteriorate the already poor law and order situation prevalent in
Tamil Nadu. It is high time the government woke up to the realities of the emerging situations and act accordingly to ensure the safety of the innocent people.